Dog Talk

Winter, Cold and Snow are upon us which means the Holidays are too.
Book a spot for your family friend over Christmas and New years. Overnight spots fill up fast so book early, we still have openings for boarding.
---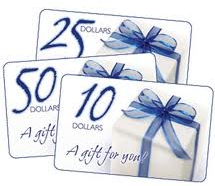 Upcoming Holidays
Christmas
New Years
Valentines Day
St Patricks Day
Spring Break
Look for discount coupons in Clip-n-Save
Ask about buying Gift certificates for your friends and family
Remember:
Please take Fido out to go Poty before the Dog Pad Bus arrives!!
---
Protect your Pet!
The fleas and Ticks are out already along with the mosquitos. Talk to your vet to make sure you have the proper preventative medication so your favorite family member can stay healthy. Fleas are transmittable to other dogs so please make sure you have the proper medication so your dog doesn't spread them to others. Mosquitos are the main carrier for the Heartworm parasite (the roundworm Dirofilaria immitis). Ticks, Deer tick to be more specific is the main carrier for Lymes disease. Please see to it that your dog is protected with such medications as Sentinel for heartworm and Frontline plus or Vectra 3D for the flea and tick plus mosquito prevention.
---
Dont forget that all new canine clients must come for a tour prior to booking.
Not going out of town?
Dog Pad is great for getting out some of the pent up energy in your canine kid! Dog day care is great for busy owners (cleaning house, shuffling kids and family), canine exercise (your k-9 kid will be exhasuted after a day of play), behavior problems, socialization (dogs are pack animals so let your canine become part of Dog Pad's day care pack), separation anxiety, puppies, potty training, & learning obedience skills.
Call Tory at 612-747-0454 for reservations and more info. Tours are required for all NEW canine clients.
---
Calling All Dog Pad Parents!!!
Dog Pad is now a Nutri-Source Dog Food dealer.
Dog Pad's discounted price for Nutri-Source is far below pet stores and you can even have delivered right to your door! Call Tory for details.


Give us your Email address, Please!
We are still looking for e-mail addresses of all our existing and new customers. Monthly updates, news, information and yearly newsletters will be sent electronically. Please e-mail Tory with your canine kids name in the subject line so that we can continue compiling our database
---
One of Dog Pad's own is photographed with his mom and profiled in the local newspaper... check it out here.
---
Interesting News from the K-9 world:
Also Cool Places to Blog . . .
Check Out the Dog Pad on Facebook: Become a Fan of the page and see photos and chat with other Dog Pad parents
www.FaceBook.com/DogPad Inc
Check it out! A new client Dog Blog for Dog Pad Dogs and their families to visit.

http://www.TashaEva.blogspot.com
Gomer & Opie Blogspot
http://www.dogsayeview.blogspot.com
---
Bed n' Biscuit Hours of Operation
Drop-off & Pick-up
Monday - Friday 9 am - 3:30 pm
Saturday 8 am -10 am & 4 pm-6 pm
Sundays & Holidays 4 pm - 6 pm
These hours are firmly enforced: There will be additional charges for drop offs or pick ups outside of these hours unless arrangements are made with Tory well in advance.

Additional drop off and pick up times are available by appointment only.
Call Tory at 612-747-0454


Free Pick-up & Delivery Weekdays 7am-9am & 4pm-6pm

---
Note:
Guests must be picked-up by 6:00 pm as our doors close promptly at that time. A late pick-up fee of $20.00 will be applied for any pick-up after 6:00 pm unless arrangements have been made well in advance.