Dog Pad Bed-n-Biscuit
DogPad Boarding is like NO Other!
DogPad will come to your house, pick up your dog(s) with the bus and bring them to DogPad for a day of play. The dogs get to play in an open play yard all day under supervision. Have access to plenty of water to drink, a large swimming pool in the warm months and balls to play with. There are several breaks during the day where the clients come inside to rest and relax and get a treat. Toward the end of the play day, any client that got a little dirty, gets a quick bath. At around 3:30, the Day care doggies get on the bus to be taken home to sleep on their own pillows :) The over night clients rest inside for a while before eating supper. Then they rest for a while longer after they eat...go out to go potty and stretch the legs. Then they come inside to settle in for the night on a cot with a pillow or in their own crate. Their day is spent socializing with other friendly and fun dogs where they expend energy and enjoy the day.
---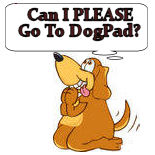 The seasons are Changing and the Snow is Coming!
As winter tightens it grip, we dont tend to spend as much time outside with our pets. Whether it is the holidays or a special weekend, send you best friend to the Bed n' Biscuit boarding at Dog Pad. Plan ahead and reserve a spot on the stay-n-play calendar for your K9 family member in a fun and open environment. Your pet will be able to run free and play with other dogs during the day and night and not be isolated in a cage like at other places. Let your favorite family member enjoy thier time while you are away so you both can have fun and relax. For holiday weeks, reserve early as things fill up quick.
All dogs must come for a tour prior to their first stay with us as well as being up to date on shots including Bordatella.
---
Dog Pad Bed N Buiscut highlights
Only 100% cage-free boarding facility in the Metro area.
35,000 sq. ft. indoor/outdoor play area.
Owner lives on the property ...Overnight guests have 24-hour supervision with cameras feeding into house
Dog Pad is a NutriSource dog food dealer.
Food and baths are included in boarding fees.
Free Pick-up/Delivery in the southwest metro area.
Loft area in clubhouse with dog cots for evening belly rubs and a soft cushy bed at lights out.
Proof of full vacinations required before first stay.
Tour prior to booking is required to make sure of proper temperment.
We do have a few Crates, if your dog is more comfortable sleeping in one...or you may bring your own.
Only Facility with a Large Play Pool for the dogs to enjoy and cool off in!
---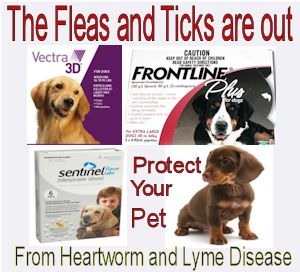 Hours of Operation:
Drop-off & Pick-up
Monday - Friday 9am-3:30pm
Saturdays 8am-10am & 4pm-6pm
Sundays & Holidays 4pm-6pm
These hours are firmly enforced:

There will be additional charges for drop offs or pick ups outside of these hours unless arrangements are made with Tory well in advance.
Additional drop off and pick up times are available by appointment only. Call Tory at 612-747-0454
---
Dog Pad Customers that have Keypad for Garage.
Please check the batteries and make sure that Dogpad has the correct code and that it isn't frozen. With the cold weather this will allow us to quickly get in and get your canine kid on the Dog Pad Bus.
---
Free Pick-up & Delivery in the South West Metro area
Weekdays 7am-9am & 4pm-6pm
Watch the School Closings!
The Dog Pad Delivery bus follows your local School District as far as weather delays and closings. If your school district is 2 hours late, then the Dog Pad Delivery bus will also be 2 hours late. If your school district closes due to weather, then there will be no daycare bus.
---
Typical day at Dog Pad's Bed-n-Biscuit:
6:30am Wake-up and out to go potty
7:00am Breakfast Time
Dogs are fed Nutri Source, the premium (4 Star Rated) house supplied Food.
Customers can bring in their own food if they wish.
9:00am Daycare dogs arrive to play with overnight guests (weekdays only)
1:00pm Nap time (Sometimes :)
3:30pm Daycare dogs depart for day, rest time for overnight guests.
6:00pm Stretch the legs for a while and then Dinner time.
8:30pm Potty and stretch legs one last time before...
9:00pm Lights out !
Dog Pad Gives full baths to all of its Boarding customers prior to heading home
Dog Pad Cleans up the Daycare Dogs prior to Bus Ride home as needed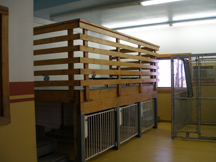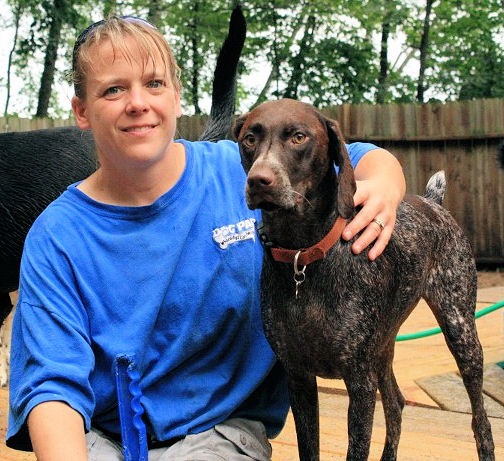 ---