Dog Pads K-9 of the Month
February 2019: &nbsp King &nbsp-&nbsp American Breed
King belongs to the Lennox family of Jordan. King has been coming to Dog Pad for over a year now and LOVES it! King loves to run around with all of his friends once he goes out into the play yard. Although he is energetic out in the play yard, King really enjoys being held by the employees! King loves to hang out with all the puppies and play chase until the puppies get tired! We cannot thank the Lennox family enough for letting us have King part of the Dog Pad family! Thank you!
January 2019: &nbsp Elsa &nbsp-&nbsp Burmese Mountain Dog
Elsa belongs to the Guertin family of Belle Plaine. Elsa has been tagging along to Dog Pad with her brother Suter since she was a puppy! Elsa is still a "puppy," even though she is the size of most of Dog Pad adult dogs! She loves to run around with all the puppies none stop, but will never be too far from her brother. Elsa loves all of the Dog Pad employees. She is working very hard on her commands and is picking up on them pretty fast! Thank you Guertin family for choosing Dog Pad! Elsa, we love you!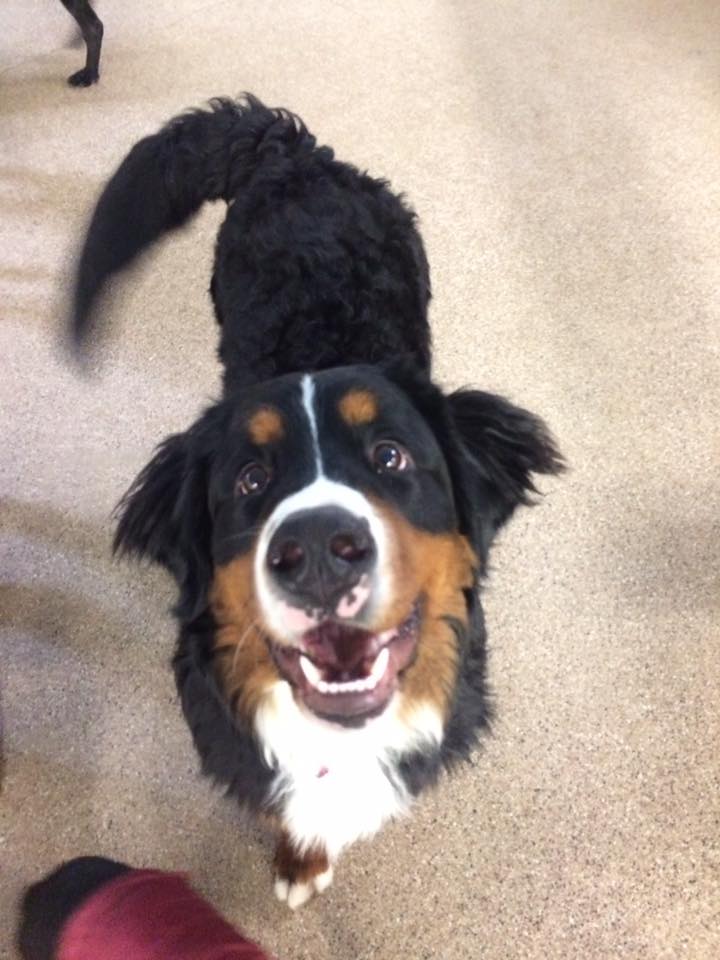 December 2018: &nbsp Hook &nbsp-&nbsp Anerican Breed
Hook belongs to the Goodwin family of Shakopee. Hook has been coming to Dog Pad for a couple years now for daycare and is LOVING it! Hook is the dog that will be running around barking with everyone for a few minutes and then decides it's time for a rest! Hook is a very loving dog who loves to be around the Dog Pad employees. In the mornings, Hook is already to go and cannot wait to take a ride on the school bus! Thank you Goodwin family for having Hook come to Dog Pad! Hook, we love you!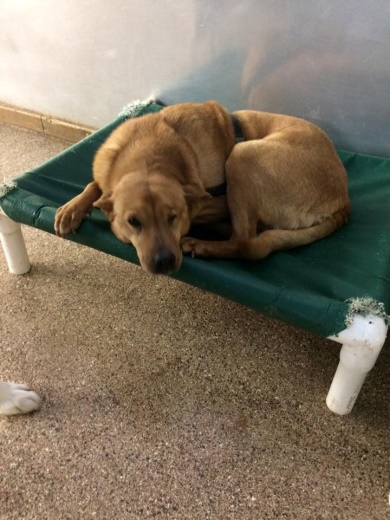 November 2018: &nbsp Jozy &nbsp-&nbsp Dalmation
Jozy belongs to the Iverson family of Jordan. Jozy is all puppy! She has enough energy to go around for all the daycare dogs! Jozy LOVES coming to Dog Pad and can be seen running to the bus with the employees! Once Jozy is in the play yard she can be seen chasing all the other puppies around. Jozy also loves to greet all the employees and loves to get a good rub down! During nap time, Jozy will occasionally take a little snooze! Thank you so much to the Iverson family for letting Jozy come burn off some of that energy at Dog Pad! Jozy we love you!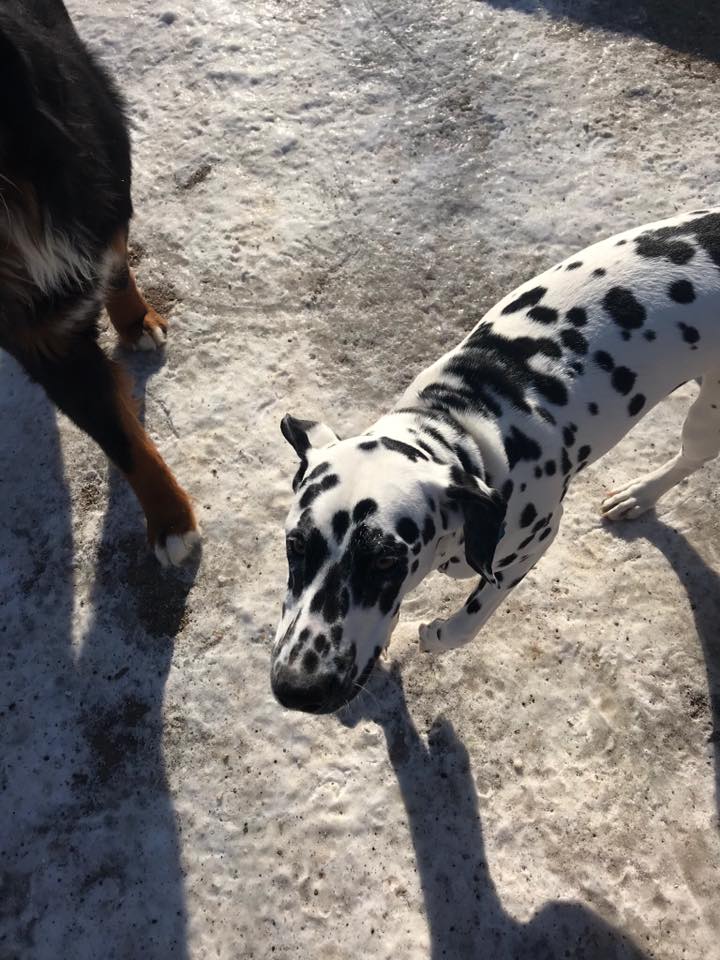 October 2018: &nbsp Riggs &nbsp-&nbsp Bernedoodle
Riggs belongs to the Fitterer family of Savage. Riggs has been coming Dog Pad for a year now! Riggs is our first Bernedoodle we've had here and he is a sweetheart! He loves to play chase with his friends Luna & Loki. Riggs is a goofball when it comes to playing outside! He goes full out and loves to be outside in general, rain or shine. Once Riggs comes in he needs a nice brushing since his fur is like Velcro with the leaves! Thank you Fitterer family for allowing Riggs to hang out at Dog Pad! Riggs we love you!